본문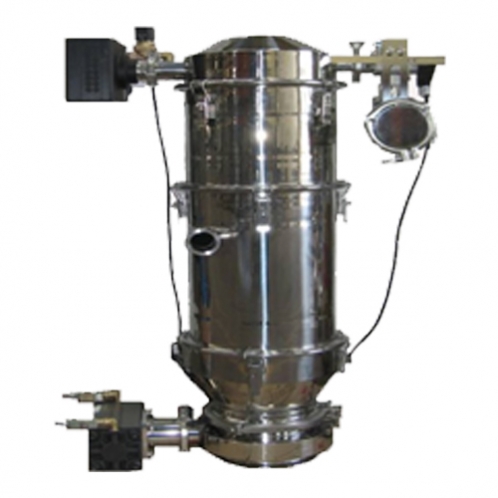 KSPL- 400

SOLID DOSE > Mixers
Powder Conveyor System
Feature
With the compressed-air-driven vacuum pump the vacuum needed for conveying is created in a separator container.
The bulk material is sucked into the separator container through the suction module.
The product deposits downwards, dust and fine particles are separated by the respective filter unit so that no material will get through the pump.
After turning off the automatically gravity discharging is effected by the pneumatic driven active bottom valve and sucked product falls out of the Loading System directly into the unit to be loaded.
After that the filter unit is cleaned by an automatically activated back blowing air shock.
This additionally causes the complete discharging of the container.
VIDEO
PDF DOWN
Specification
Capacity

400kg/h

Conveyable

Vertical : 3m

Horizontal : 4m​

Compressed Air

0.4 ~0.55Mpa(4~55.bar)

Max. Vacuum

92(-Kpa)

Air Consumption

1,200 ~ 1,504Liter/min.

Max. Sution Air Flow

3,976Liter/min.

Electric

AC 220V, 50Hz, 1Phase

Dimension Approx.(mm)

Control Box : 450(W) x 200(D) x 350(H)

Hopper : 330(W) x 800(D) x 1,120(H)​

Weight Approx.(kg)

60kg(The weight can be changed)