본문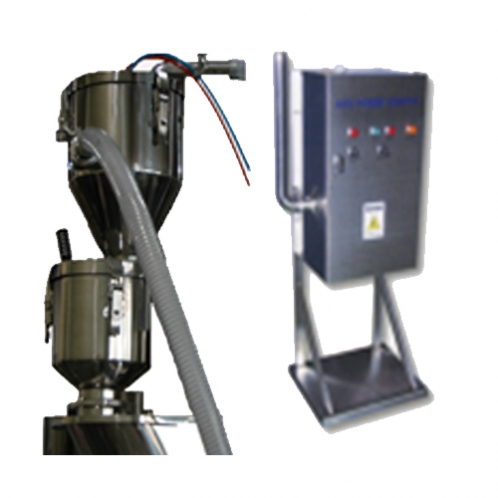 KSPL- 200

SOLID DOSE > Mixers
Powder Conveyor System
Feature
This system is a device to supply the powder to hopper as working the vacuum pump by level sensor mounted at the upper of powder hopper.
The vacuum pump is worked by signal of level sensor in the hopper, formulating the suction pressure, so that powder is supplied into the hopper through "suction pipe".
Supplied powder is stopped by signal of level sensor moves to the lower hopper through "damper", during transfer "auto air shaking system" at the upper part is working.
Easy to removes the dust of " bag filter".
VIDEO
PDF DOWN
Specification
Capacity
Approx.200 kg/h
Conveyable distance
Vertical : 3m, Horizontal : 4m
Dimension
Control box : 440 x 227 x 1450 mm
Hopper : 290 x 290 x 590 mm
Weight
approx. 40 kg
Power consumption
0.05 kW, 220V
Compressed air consumption
5-6 kg/cm2 ; 0.5-0.7m3/min