본문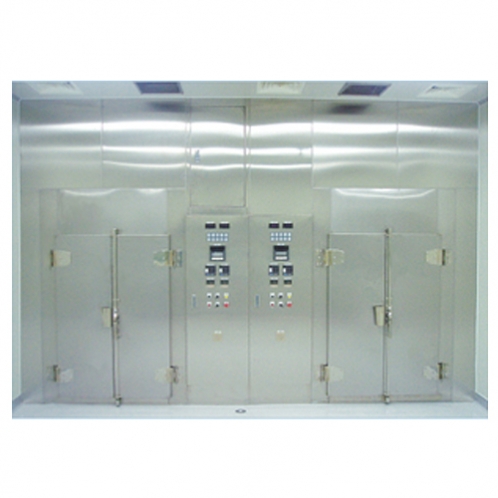 Mechanical Convection Oven

SOLID DOSE > Dryers
Characteristics
- Mechanical convection oven has many strong points in connection with producing satisfactory products. Fluid bed dryer has many strong points in connection with manufacturing process of satisfactory actual products. In the entire process of drying it is completely free from any possibility of pollution through contact with external environment and in order to produce granules hygienically it is performed in perfectly sealed space.
- By using specially made sealed vessels and specially designed and manufactured heat plate efficiency of drying is maximized.
- It is not exposed to atmosphere therefore it is completely free from any problem which may arise from contact with air.
- Stainless(STS 304 and STS 316L) of materials are used so it is highly durable and has high level of anti-chemical property.
- In operation automatic operation is possible for convenience of the user and to enable monitoring in operation touch screen system (option) is adopted.
Application
It is used for process of medicine, food and chemical and medical products for purification, granulation and producing powder as well as for drying ampoule vial and bottles for saps.

VIDEO
PDF DOWN