본문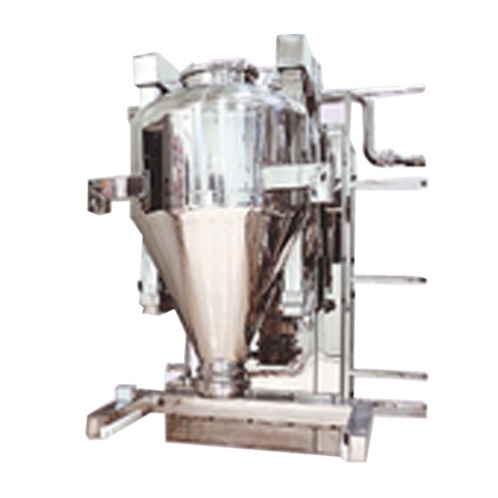 Container Blender

SOLID DOSE > Blenders
Principal
By application of driving device which can rotate cylinder and cone type vessel mutually different particles are blended by rotating vessels and aimed product is produced.
Application
It is applied for blending medicine, food and chemical powder.

VIDEO
PDF DOWN
Characteristics and strongpoint
- It is possible to install and remove Container(Blending vessel) it is possible to manage lot work on the basis of items.
- Depending on types of content it is possible to choose container so it is possible to do work without CIP waiting time and cross pollution can be prevented.
- Depending on types of containers amount of blending can be chosen and carry out the blending.
- It is possible to apply measuring system and control based on items can be expedited.
- It is possible to do monitoring the machines by control system.