본문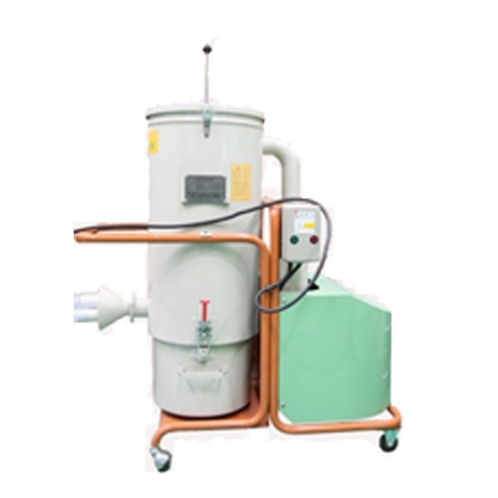 OVC-15B

SOLID DOSE > AutomaticTablet presses
Dust Collector
Feature
The Dust collector, model OVC-15B,OVC-15BS, OVC-22B and OVC-37B has been designed to suck up shavings dust and it is mounted on casters in order to make the vacuum collector easy to handle.
"BS" Models means all STS 304L material construction.
The vacuumed material is subjected to a centrifugal action inside the tank where the coarser items fall owing to their weight, and the air passes though a filtering surface is discharged.
VIDEO
PDF DOWN
Specification
Model
OVC-15B
OVC-22B
OVC-37B
Power source
220/380/440, 60/50Hz, 3Phase
Motor HP(kW)
2HP(1.5kW)
2.2
5HP(3.7kW)
Max. Air Quantity(㎥/min±10%)
4.4(60Hz),3.5(50Hz)
5(60Hz), 4.1(50Hz)
6.5(60Hz),5.5(50Hz)
Max Pressure(mmAq±10%)
2,050(60Hz), 1,400 (50Hz)
2,250(60Hz),1600(50Hz)
2,800(60Hz),2,000(50Hz)
Filter
Area(㎡)
0.95(60Hz), 0.85(50Hz)
1.1(60Hz), 0.94(50Hz)
2.3(60Hz), 2.16(50Hz)
Quantity(pcs)
6
6
1
Material
Non-woven fabric
Non-woven fabric
P.E
Size
ф100 x 450H
f 100 x 500mmH
ф300 x 400mmH
Dust box capacity
20 Liter
20 Liter
40 Liter
Suction Port (ø x m)
38 x 5
50 x 5
50 x 5
Dimension (W x D x Hmm)
450 x 1034 x 1149
450 x 1048 x 1235
706x1273x1277
Weight(kg)
90 kg
98 kg
160 kg