본문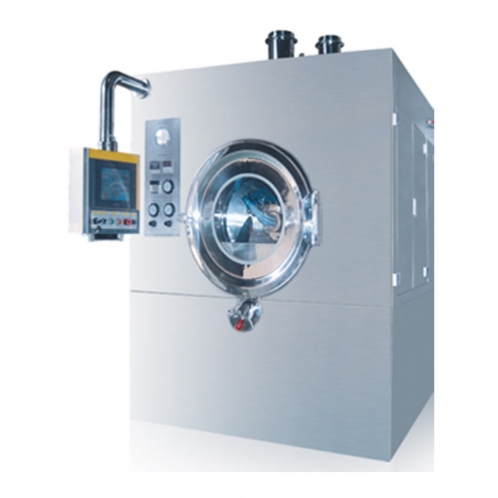 KSC Series

SOLID DOSE > Automatic coating system
Automatic Coating System
KSC Series
◆ Feature
- High precision coating system.
- For tablet sugar & organic, aqueous coating system.
- PLC control system.
- According to GMP regulations.
◆ Binder tank
Heater(Choice of steam and electric) and agitator(Choice of prevention of sedimentation and for dissolving) are installed for maintaining temperature and prevention of
sedimentation and for dissolution in order to maintain best condition at the time of spraying.
◆ Control part
It is divided into air control panel and electric panel. So it can be used safety in the area belongs to explosion range and is made to assure checking process at a glance.
In particular P.L.C. is sued to expedite convenient application under different circumstances.
Specification
| | | |
| --- | --- | --- |
| Model | Brim volume(Liter) | Output capacity(kg/Batch) |
| KSC-40 | 2.5 ~ 6.0 | 1.0 ~4.8 |
| KSC-100 | 105 | 50 ~70 |
| KSC-130 | 225 | 120 ~150 |
| KSC-150 | 350 | 200 ~ 230 |
| KSC-170 | 550 | 320 ~ 380 |
VIDEO
PDF DOWN