본문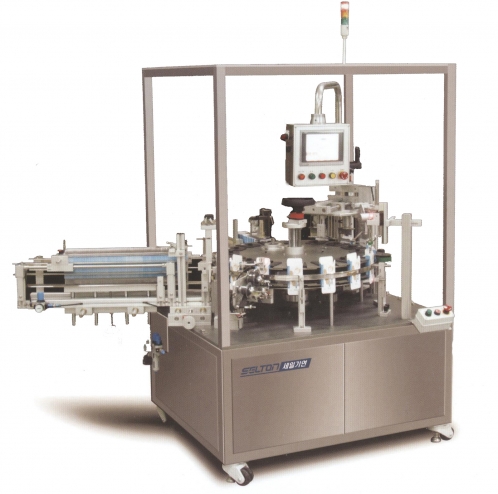 SILC-80

PACKAGING > Cartoning
Rotary Cartoning Machine
Features
Rotary Turn Table Operating Intermittent Motion
Vertical Cartoning Machine
​
​- ​Smallest foot print fir your limited packaging room.
- Easy operation through HMI touch screen.
- Product inserting by manual or automatic inserting system.
- Easy and fast carton size change over, within 15~20 minutes for 3 dimension change by
digital indicator and simple adjustment mechanism with no size part(normally) or minimum
parts.
- Pre-form by a pair pad and direct set to rotation mechanism.
- Last top and bottom pressing belts for sure complete cl sing with rejection of faulty carton
pack(option)
- No(or minimum) scratch on the carton surface.
- Robust construction by steel bar frame with cam, lever mechanism​ which also works for
silent operation with minimum vibration during operation.
- Easy access to mechanical section for maintenance.​
​
​
​
​
​
VIDEO
PDF DOWN
Parts

Layout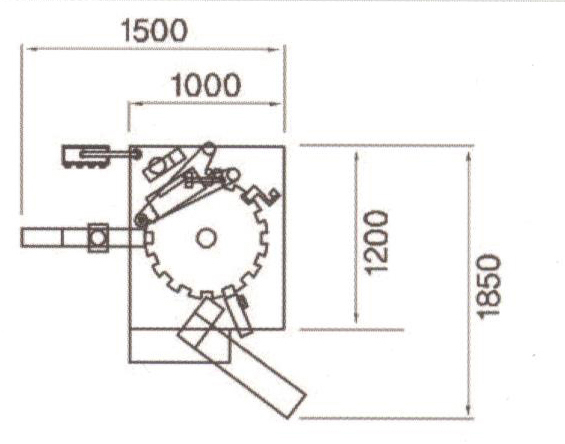 Carton size range(mm)

min ~ max

A / 20~100(Standard)

Special A1/100~250 A2 /15~50

B ​/ 16 ~ 60(Standard)

​Special B1/80~250 B2 / 15~50

C ​/ 60 ~ 150(Standard)

​Special C1/150~300 C2 / 40 ~120

Operation speed

(Max. cycles/min)​

Mechanical : 100

Running : 80​

Electric power

380V, 50/60Hz, 3Ph.

Compressed Air

6 bar