본문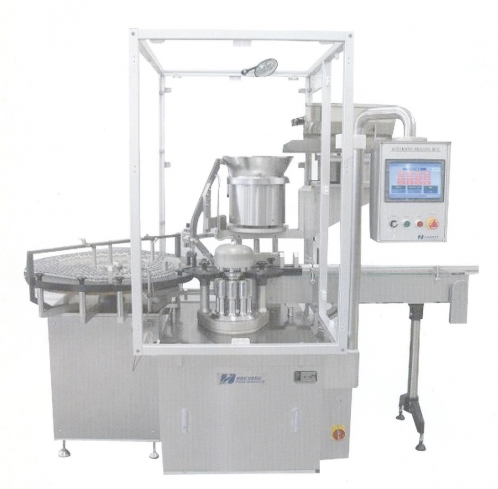 DAC 3000

LIQUID FILLING > Injection automation line
AL-Cap Sealing Machine
AL-Cap Sealing Machine
- High stability from the stable flow of bottles.
- Low noise and smooth transportation.
- Easy repair and maintenance.
- Minimized error rate by sealing with the sealing head unit specially produced.
- Adjustment of the sealing head unit's vertical position available with the digital gauge.
- Convenient and swift part changing.
- Control of the entire production process with the interlock.​

VIDEO
PDF DOWN
Techical Data
Description

Model

DAC-1000

DAC-2000

DAC-3000

Output(Vials/Hour) : 10ml

100 ~ 120

200 ~ 220

300

Number of Sealing Head

1 PCS

8 PCS

12 PCS

Electricity Consumption

Standard Voltage

AC 220/380V, 50/60Hz

Installed Power

2.0KW

4.0KW

Dimension

Length

960mm

1,360mm

2,460mm

Width

920mm

900mm

1,200mm

Hight

1,900mm

1,960mm

2,000mm