본문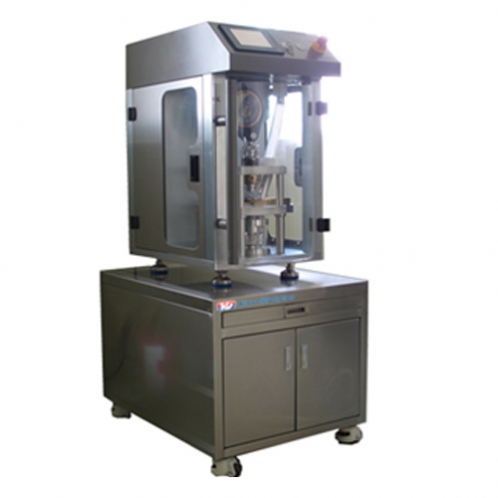 XENA-I

LAB EQUIPMENT > Tablet presses
Single Tablet Press
XENA-I Single Tablet Press
- The XENA-I is driven a 0.75kw electric motor and 25w electric motor mounted the machine.
The XENA-I is furnished with a high efficiency worm gear drive which is totally enclosed
and works in an oil bath.
- An automatic pressure release offers positive protection against the use of excessive
machine pressure. The overload pressure release is adapted to the lower punch is
operated compression spring located at the bottom of the lower punch holder.
- For the operator safety, the machine has four safety sensor.
TECHNICAL DATA
◆ XENA-I
- Type : Single Tablet Press
- Max Pressure : 50KN(5Ton)
- Max Diameter : 23mm
- Max Filling Depth : 20mm
- Output : 2,000 Tablets/Hour
- Dimension : 920(H) x 435(W) x 680(D)mm
- Power : 220V, 1Phase, 50/60Hz, 1KVA
- Weight : 300kg
◆ XENA-I PREMIUM
- Compression force of the upper punch
- Compression force of the lower punch
VIDEO
PDF DOWN