본문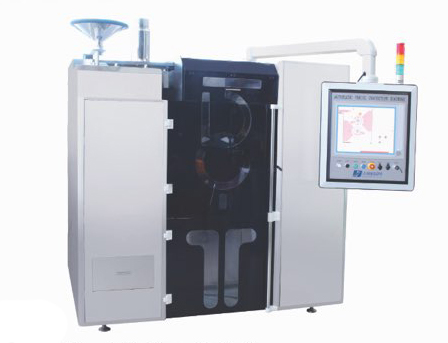 DTI-8000

TABLET INSPECTION > Tablet Inspection Machine
Automatic Tablet/Capsule Visual Inspection Machine
Feature
Automatic Color Visual Inspection of Tablets and Capsules, developed with Daeyong Pharmatech
CO,. Ltd, new technology, was designed to satisfy GMP Regulations including and based on the
HMI system.
Moreover, the most effective technology was factored in for the worker centered working
Environment and optimal product inspection.
Automatic Color Visual Inspection of Tablets and Capsules factors the diverse production conditions
To satisfy productivity and quality conditions, merely with simple modification and adjustment.
Production is carried out based on impeccable quality management by acquiring ISO9001/2000
Certification, The company unfolds customer oriented management that considers customer
Satisfaction as the foremost value.
Feature 1



Automatic Tablet/Capsule Feeder Automatic Tablet/Capsule Drum Automatic Tablet/Capsule Drum
​
• Regardless the sizes and the shapes, all tablets and capsules can be tested
• High-Speed Test Capacity : Color, Shape, and surface of tablet and capsules
can be tested, at a high speed, equipped with a variety of shaped tablet and
capsule tools and high-speed performance Color Visual Inspection System.
• With special LED type lights and vacuum suction, the direction of product transfer changes.
• It is convenient to used the machine when testing and changing products.
• New product data can be it easy to clean and assembly parts.
​
VIDEO
PDF DOWN
Specification
Power

AC 380V, 3 Phase, 50/60Hz, 15KW

Air Compressure

80N ㎠/h, 7kg/㎠

Network

Ethernet TCP/IP

Capacity

Round type Tablet

120,000THr~300,000T/Hr

Shape type Tablet

100,000THr~200,000T/Hr

Hard capsule

70,000T/Hr~140,000T/Hr

Ring Blower

: Max. air flow : 6㎥/min, Max. Vacuum : 3,300 mmAq

Dust Collector

Max. air flow : 25㎥/min, Max. Vacuum : 450 mmAq

Software

Window 7/Siemens PLC

Dimension

1,900(W) x 1,500(D) x 2,100(H)mm

Weight

1,500kg
Touch Screen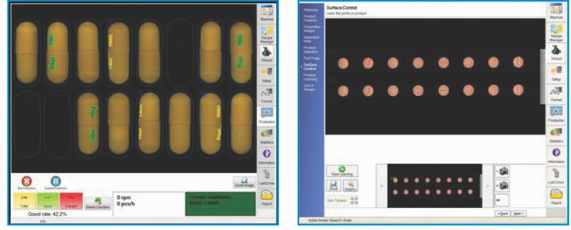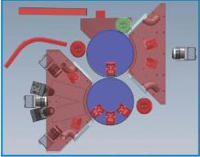 System operation reference plan